BRACKEN HALL COMMERCIAL | $100M IN NOVEMBER SALES
Bracken Hall have successfully expanded into the commercial property sector, and have partnered with former CBRE and Knight Frank Director,  Ed Wright. The commercial business has allowed the agency to work with developers earlier in the decision making process and assist in site selection.
The Commercial team got off to a flying start achieving over $100m in sales during the month of November!
Since 1998, Bracken Hall has been the sales and marketing agent for some of Australia's most awarded and trusted developers, and has facilitated the sale of thousands of Melbourne apartments and townhouses.
Following strong years of sales and success, the business expanded its service offering, launching Bracken Hall Commercial in 2021. Bracken Hall Commercial extends its high quality and personal offering to new and existing developers, enabling us to share the project vision and goals. Our ability to source new development opportunities also allows us to impart our knowledge and market insights very early in the development process.
Unlike many of the "large agencies", Bracken Hall Commercial has the ability to source development sites for developers, work with them through their due diligence process of the acquisitions and then work with them to design the right product –  which Bracken Hall Project Sales can deliver to market. The business is a full service and integrated business.
Whether you're a land owner looking to unlock the true value of your land holding and sell to a developer, or an active developer looking for your next townhouse or apartment project, Bracken Hall Commercial has the experience, market knowledge and drive to assist you today and into the future.
"We have our finger on the pulse and can be more personal with a buyer or seller and more reactive, adding value in real-time—which is what is needed in the current market."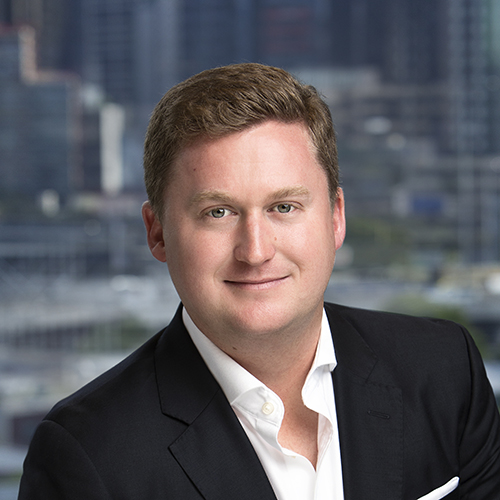 Ed Wright
Managing Director
M: 0421 213 021
E: ed@brackenhall.com.au
Bracken Hall
Ed's career includes over 13 years' experience in the sales and marketing of Commercial properties and Development sites across South Australia and Victoria. Ed has headed up and run successful teams of agents, for both CBRE (8 years), and Knight Frank (3 years), with a keen focus on the marketing and transactions of development properties across Victoria.
Ed is extremely well regarded in the industry and brings a wealth of knowledge and strategic insight to his role heading up Bracken Hall Commercial. His impressive track record includes successfully marketing & transacting high density development towers in the Melbourne CBD, luxury apartments and townhouse opportunities in the suburbs, as well as large scale englobo land parcels for future town centres & new residential suburbs.
Ed strives to provide consistently innovative and market leading property solutions, world class customer service and a focus on achieving premium prices for his clients. Ed has been involved in over AUD $2.9bn of transactions.